Shine Chic Lip Lacquer
Want plump, moist and kissable lips with vibrant colors? Etude House Shine Chic Lip Lacquer is your new go-to lip product. Its glossy texture makes lips appear plump and cute while the beautiful color formula provides pigmented colors without any sticky feeling.
Beautiful glossy finish
Makes the lips look plump and kissable
Moisturizes and nourishes the lips
expiry date 08-09-2020
Notify me when this item is back in stock
Description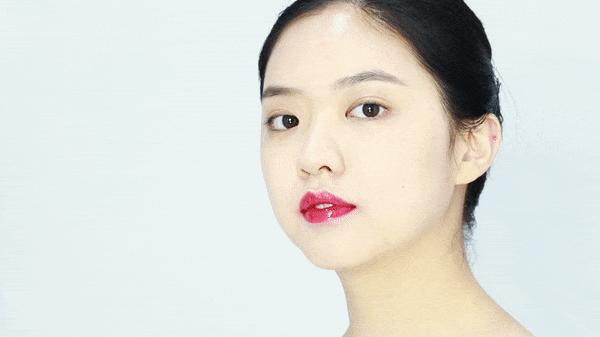 Additional information
| | |
| --- | --- |
| Weight | N/A |
| Color | #BE101 Misty Silhouette, #OR201 Juicy Fresh, #OR202 Tangerine Dance, #OR203 Vintage Carrot, #PK001 Magenta Z, #PK002 Muse On, #PP501 Lavender Breeze, #RD301 Rose Coco, #RD302 Rainbow Boss, #RD303 Soul Catcher |
Reviews (1)
Only logged in customers who have purchased this product may leave a review.
Ingredients
3.2 g - #BE101 Misty Silhouette : WATER, DIISOSTEARYL MALATE, BIS-DIGLYCERYL POLYACYLADIPATE-2, DIPHENYL DIMETHICONE, TRIDECYL TRIMELLITATE, OCTYLDODECANOL, DIPROPYLENE GLYCOL, HYDROGENATED POLYISOBUTENE, ACRYLATES COPOLYMER, DIGLYCERIN, CETYL PEG/PPG-10/1 DIMETHICONE, BIS-BEHENYL/ISOSTEARYL/PHYTOSTERYL DIMER DILINOLEYL DIMER DILINOLEATE, POLYSORBATE 60, PENTYLENE GLYCOL, CETEARETH-20, HYDROXYETHYL ACRYLATE/SODIUM ACRYLOYLDIMETHYL TAURATE COPOLYMER, GLYCERIN, SQUALANE, TITANIUM DIOXIDE (CI 77891), PHENOXYETHANOL, ALCOHOL, FRAGRANCE, YELLOW 6 (CI 15985), POLYGLYCERIN-3, ETHYLHEXYLGLYCERIN, RED 28 (CI 45410), SORBITAN ISOSTEARATE, SODIUM DEHYDROACETATE, BUTETH-3, RED 33 (CI 17200), SODIUM BENZOTRIAZOLYL BUTYLPHENOL SULFONATE, BLUE 1 (CI 42090), TRIS(TETRAMETHYLHYDROXYPIPERIDINOL) CITRATE, CAPRYLIC/CAPRIC TRIGLYCERIDE, BUTYLENE GLYCOL, SIMMONDSIA CHINENSIS (JOJOBA) SEED OIL, PRUNUS AMYGDALUS DULCIS (SWEET ALMOND) OIL, CAMELLIA JAPONICA SEED OIL, PERSEA GRATISSIMA (AVOCADO) OIL, COCOS NUCIFERA (COCONUT) OIL, TRIBUTYL CITRATE, ROSE EXTRACT, PRUNUS PERSICA (PEACH) FRUIT EXTRACT, PRUNUS SERRULATA FLOWER EXTRACT, PAEONIA LACTIFLORA BARK/SAP EXTRACT, HIBISCUS SABDARIFFA FLOWER EXTRACT, ROSA CANINA FRUIT EXTRACT, PRUNUS ARMENIACA (APRICOT) KERNEL OIL, BUTYROSPERMUM PARKII (SHEA) BUTTER, ARGANIA SPINOSA KERNEL OIL, OENOTHERA BIENNIS (EVENING PRIMROSE) OIL, OLEA EUROPAEA (OLIVE) FRUIT OIL, MANGIFERA INDICA (MANGO) FRUIT EXTRACT #RD301 Rose Coco : WATER, DIISOSTEARYL MALATE, BIS-DIGLYCERYL POLYACYLADIPATE-2, DIPHENYL DIMETHICONE, TRIDECYL TRIMELLITATE, OCTYLDODECANOL, DIPROPYLENE GLYCOL, HYDROGENATED POLYISOBUTENE, ACRYLATES COPOLYMER, DIGLYCERIN, CETYL PEG/PPG-10/1 DIMETHICONE, BIS-BEHENYL/ISOSTEARYL/PHYTOSTERYL DIMER DILINOLEYL DIMER DILINOLEATE, POLYSORBATE 60, PENTYLENE GLYCOL, CETEARETH-20, HYDROXYETHYL ACRYLATE/SODIUM ACRYLOYLDIMETHYL TAURATE COPOLYMER, SQUALANE, GLYCERIN, PHENOXYETHANOL, TITANIUM DIOXIDE (CI 77891), ALCOHOL, YELLOW 6 (CI 15985), FRAGRANCE, POLYGLYCERIN-3, ETHYLHEXYLGLYCERIN, RED 33 (CI 17200), RED 28 (CI 45410), SORBITAN ISOSTEARATE, SODIUM DEHYDROACETATE, BUTETH-3, SODIUM BENZOTRIAZOLYL BUTYLPHENOL SULFONATE, BLUE 1 (CI 42090), TRIS(TETRAMETHYLHYDROXYPIPERIDINOL) CITRATE, CAPRYLIC/CAPRIC TRIGLYCERIDE, BUTYLENE GLYCOL, SIMMONDSIA CHINENSIS (JOJOBA) SEED OIL, PRUNUS AMYGDALUS DULCIS (SWEET ALMOND) OIL, CAMELLIA JAPONICA SEED OIL, PERSEA GRATISSIMA (AVOCADO) OIL, COCOS NUCIFERA (COCONUT) OIL, TRIBUTYL CITRATE, ROSE EXTRACT, PRUNUS PERSICA (PEACH) FRUIT EXTRACT, PRUNUS SERRULATA FLOWER EXTRACT, PAEONIA LACTIFLORA BARK/SAP EXTRACT, HIBISCUS SABDARIFFA FLOWER EXTRACT, ROSA CANINA FRUIT EXTRACT, PRUNUS ARMENIACA (APRICOT) KERNEL OIL, BUTYROSPERMUM PARKII (SHEA) BUTTER, ARGANIA SPINOSA KERNEL OIL, OENOTHERA BIENNIS (EVENING PRIMROSE) OIL, OLEA EUROPAEA (OLIVE) FRUIT OIL, MANGIFERA INDICA (MANGO) FRUIT EXTRACT #PP501 Lavender Breeze : WATER, DIISOSTEARYL MALATE, BIS-DIGLYCERYL POLYACYLADIPATE-2, DIPHENYL DIMETHICONE, TRIDECYL TRIMELLITATE, OCTYLDODECANOL, DIPROPYLENE GLYCOL, HYDROGENATED POLYISOBUTENE, ACRYLATES COPOLYMER, DIGLYCERIN, CETYL PEG/PPG-10/1 DIMETHICONE, BIS-BEHENYL/ISOSTEARYL/PHYTOSTERYL DIMER DILINOLEYL DIMER DILINOLEATE, POLYSORBATE 60, PENTYLENE GLYCOL, CETEARETH-20, HYDROXYETHYL ACRYLATE/SODIUM ACRYLOYLDIMETHYL TAURATE COPOLYMER, SQUALANE, PHENOXYETHANOL, ALCOHOL, GLYCERIN, TITANIUM DIOXIDE (CI 77891), FRAGRANCE, RED 28 (CI 45410), POLYGLYCERIN-3, YELLOW 6 (CI 15985), ETHYLHEXYLGLYCERIN, RED 33 (CI 17200), SORBITAN ISOSTEARATE, SODIUM DEHYDROACETATE, BUTETH-3, SODIUM BENZOTRIAZOLYL BUTYLPHENOL SULFONATE, BLUE 1 (CI 42090), TRIS(TETRAMETHYLHYDROXYPIPERIDINOL) CITRATE, CAPRYLIC/CAPRIC TRIGLYCERIDE, BUTYLENE GLYCOL, SIMMONDSIA CHINENSIS (JOJOBA) SEED OIL, PRUNUS AMYGDALUS DULCIS (SWEET ALMOND) OIL, CAMELLIA JAPONICA SEED OIL, PERSEA GRATISSIMA (AVOCADO) OIL, COCOS NUCIFERA (COCONUT) OIL, TRIBUTYL CITRATE, ROSE EXTRACT, PRUNUS PERSICA (PEACH) FRUIT EXTRACT, PRUNUS SERRULATA FLOWER EXTRACT, PAEONIA LACTIFLORA BARK/SAP EXTRACT, HIBISCUS SABDARIFFA FLOWER EXTRACT, ROSA CANINA FRUIT EXTRACT, PRUNUS ARMENIACA (APRICOT) KERNEL OIL, BUTYROSPERMUM PARKII (SHEA) BUTTER, ARGANIA SPINOSA KERNEL OIL, OENOTHERA BIENNIS (EVENING PRIMROSE) OIL, OLEA EUROPAEA (OLIVE) FRUIT OIL, MANGIFERA INDICA (MANGO) FRUIT EXTRACT #RD302 Rainbow Boss : WATER, DIISOSTEARYL MALATE, BIS-DIGLYCERYL POLYACYLADIPATE-2, DIPHENYL DIMETHICONE, TRIDECYL TRIMELLITATE, OCTYLDODECANOL, DIPROPYLENE GLYCOL, HYDROGENATED POLYISOBUTENE, ACRYLATES COPOLYMER, DIGLYCERIN, CETYL PEG/PPG-10/1 DIMETHICONE, BIS-BEHENYL/ISOSTEARYL/PHYTOSTERYL DIMER DILINOLEYL DIMER DILINOLEATE, POLYSORBATE 60, PENTYLENE GLYCOL, CETEARETH-20, HYDROXYETHYL ACRYLATE/SODIUM ACRYLOYLDIMETHYL TAURATE COPOLYMER, SQUALANE, PHENOXYETHANOL, YELLOW 6 (CI 15985), ALCOHOL, RED 33 (CI 17200), RED 28 (CI 45410), FRAGRANCE, POLYGLYCERIN-3, ETHYLHEXYLGLYCERIN, GLYCERIN, SORBITAN ISOSTEARATE, SODIUM DEHYDROACETATE, BUTETH-3, SODIUM BENZOTRIAZOLYL BUTYLPHENOL SULFONATE, TRIS(TETRAMETHYLHYDROXYPIPERIDINOL) CITRATE, CAPRYLIC/CAPRIC TRIGLYCERIDE, BUTYLENE GLYCOL, SIMMONDSIA CHINENSIS (JOJOBA) SEED OIL, PRUNUS AMYGDALUS DULCIS (SWEET ALMOND) OIL, CAMELLIA JAPONICA SEED OIL, PERSEA GRATISSIMA (AVOCADO) OIL, COCOS NUCIFERA (COCONUT) OIL, TRIBUTYL CITRATE, ROSE EXTRACT, PRUNUS PERSICA (PEACH) FRUIT EXTRACT, PRUNUS SERRULATA FLOWER EXTRACT, PAEONIA LACTIFLORA BARK/SAP EXTRACT, HIBISCUS SABDARIFFA FLOWER EXTRACT, ROSA CANINA FRUIT EXTRACT, PRUNUS ARMENIACA (APRICOT) KERNEL OIL, BUTYROSPERMUM PARKII (SHEA) BUTTER, ARGANIA SPINOSA KERNEL OIL, OENOTHERA BIENNIS (EVENING PRIMROSE) OIL, OLEA EUROPAEA (OLIVE) FRUIT OIL, MANGIFERA INDICA (MANGO) FRUIT EXTRACT, , #PK001 Magenta Z : WATER, DIISOSTEARYL MALATE, BIS-DIGLYCERYL POLYACYLADIPATE-2, DIPHENYL DIMETHICONE, TRIDECYL TRIMELLITATE, OCTYLDODECANOL, DIPROPYLENE GLYCOL, HYDROGENATED POLYISOBUTENE, ACRYLATES COPOLYMER, DIGLYCERIN, CETYL PEG/PPG-10/1 DIMETHICONE, BIS-BEHENYL/ISOSTEARYL/PHYTOSTERYL DIMER DILINOLEYL DIMER DILINOLEATE, POLYSORBATE 60, PENTYLENE GLYCOL, CETEARETH-20, HYDROXYETHYL ACRYLATE/SODIUM ACRYLOYLDIMETHYL TAURATE COPOLYMER, GLYCERIN, SQUALANE, TITANIUM DIOXIDE (CI 77891), PHENOXYETHANOL, ALCOHOL, RED 28 (CI 45410), YELLOW 6 (CI 15985), FRAGRANCE, RED 33 (CI 17200), POLYGLYCERIN-3, ETHYLHEXYLGLYCERIN, SORBITAN ISOSTEARATE, SODIUM DEHYDROACETATE, BUTETH-3, SODIUM BENZOTRIAZOLYL BUTYLPHENOL SULFONATE, TRIS(TETRAMETHYLHYDROXYPIPERIDINOL) CITRATE, CAPRYLIC/CAPRIC TRIGLYCERIDE, BUTYLENE GLYCOL, SIMMONDSIA CHINENSIS (JOJOBA) SEED OIL, PRUNUS AMYGDALUS DULCIS (SWEET ALMOND) OIL, CAMELLIA JAPONICA SEED OIL, PERSEA GRATISSIMA (AVOCADO) OIL, COCOS NUCIFERA (COCONUT) OIL, TRIBUTYL CITRATE, ROSE EXTRACT, PRUNUS PERSICA (PEACH) FRUIT EXTRACT, PRUNUS SERRULATA FLOWER EXTRACT, PAEONIA LACTIFLORA BARK/SAP EXTRACT, HIBISCUS SABDARIFFA FLOWER EXTRACT, ROSA CANINA FRUIT EXTRACT, PRUNUS ARMENIACA (APRICOT) KERNEL OIL, BUTYROSPERMUM PARKII (SHEA) BUTTER, ARGANIA SPINOSA KERNEL OIL, OENOTHERA BIENNIS (EVENING PRIMROSE) OIL, OLEA EUROPAEA (OLIVE) FRUIT OIL, MANGIFERA INDICA (MANGO) FRUIT EXTRACT #PK002 Muse On : WATER, DIISOSTEARYL MALATE, BIS-DIGLYCERYL POLYACYLADIPATE-2, DIPHENYL DIMETHICONE, TRIDECYL TRIMELLITATE, OCTYLDODECANOL, DIPROPYLENE GLYCOL, HYDROGENATED POLYISOBUTENE, ACRYLATES COPOLYMER, DIGLYCERIN, CETYL PEG/PPG-10/1 DIMETHICONE, BIS-BEHENYL/ISOSTEARYL/PHYTOSTERYL DIMER DILINOLEYL DIMER DILINOLEATE, POLYSORBATE 60, PENTYLENE GLYCOL, CETEARETH-20, HYDROXYETHYL ACRYLATE/SODIUM ACRYLOYLDIMETHYL TAURATE COPOLYMER, SQUALANE, PHENOXYETHANOL, GLYCERIN, ALCOHOL, TITANIUM DIOXIDE (CI 77891), FRAGRANCE, RED 28 (CI 45410), YELLOW 6 (CI 15985), POLYGLYCERIN-3, ETHYLHEXYLGLYCERIN, SORBITAN ISOSTEARATE, SODIUM DEHYDROACETATE, RED 33 (CI 17200), BUTETH-3, SODIUM BENZOTRIAZOLYL BUTYLPHENOL SULFONATE, TRIS(TETRAMETHYLHYDROXYPIPERIDINOL) CITRATE, CAPRYLIC/CAPRIC TRIGLYCERIDE, BUTYLENE GLYCOL, SIMMONDSIA CHINENSIS (JOJOBA) SEED OIL, PRUNUS AMYGDALUS DULCIS (SWEET ALMOND) OIL, CAMELLIA JAPONICA SEED OIL, PERSEA GRATISSIMA (AVOCADO) OIL, COCOS NUCIFERA (COCONUT) OIL, TRIBUTYL CITRATE, ROSE EXTRACT, PRUNUS PERSICA (PEACH) FRUIT EXTRACT, PRUNUS SERRULATA FLOWER EXTRACT, PAEONIA LACTIFLORA BARK/SAP EXTRACT, HIBISCUS SABDARIFFA FLOWER EXTRACT, ROSA CANINA FRUIT EXTRACT, PRUNUS ARMENIACA (APRICOT) KERNEL OIL, BUTYROSPERMUM PARKII (SHEA) BUTTER, ARGANIA SPINOSA KERNEL OIL, OENOTHERA BIENNIS (EVENING PRIMROSE) OIL, OLEA EUROPAEA (OLIVE) FRUIT OIL, MANGIFERA INDICA (MANGO) FRUIT EXTRACT #OR201 Juicy Fresh : WATER, DIISOSTEARYL MALATE, BIS-DIGLYCERYL POLYACYLADIPATE-2, DIPHENYL DIMETHICONE, TRIDECYL TRIMELLITATE, OCTYLDODECANOL, DIPROPYLENE GLYCOL, HYDROGENATED POLYISOBUTENE, ACRYLATES COPOLYMER, DIGLYCERIN, CETYL PEG/PPG-10/1 DIMETHICONE, BIS-BEHENYL/ISOSTEARYL/PHYTOSTERYL DIMER DILINOLEYL DIMER DILINOLEATE, POLYSORBATE 60, PENTYLENE GLYCOL, CETEARETH-20, HYDROXYETHYL ACRYLATE/SODIUM ACRYLOYLDIMETHYL TAURATE COPOLYMER, SQUALANE, PHENOXYETHANOL, GLYCERIN, ALCOHOL, TITANIUM DIOXIDE (CI 77891), FRAGRANCE, YELLOW 6 (CI 15985), RED 28 (CI 45410), POLYGLYCERIN-3, ETHYLHEXYLGLYCERIN, SORBITAN ISOSTEARATE, SODIUM DEHYDROACETATE, RED 33 (CI 17200), BUTETH-3, SODIUM BENZOTRIAZOLYL BUTYLPHENOL SULFONATE, TRIS(TETRAMETHYLHYDROXYPIPERIDINOL) CITRATE, CAPRYLIC/CAPRIC TRIGLYCERIDE, BUTYLENE GLYCOL, SIMMONDSIA CHINENSIS (JOJOBA) SEED OIL, PRUNUS AMYGDALUS DULCIS (SWEET ALMOND) OIL, CAMELLIA JAPONICA SEED OIL, PERSEA GRATISSIMA (AVOCADO) OIL, COCOS NUCIFERA (COCONUT) OIL, TRIBUTYL CITRATE, ROSE EXTRACT, PRUNUS PERSICA (PEACH) FRUIT EXTRACT, PRUNUS SERRULATA FLOWER EXTRACT, PAEONIA LACTIFLORA BARK/SAP EXTRACT, HIBISCUS SABDARIFFA FLOWER EXTRACT, ROSA CANINA FRUIT EXTRACT, PRUNUS ARMENIACA (APRICOT) KERNEL OIL, BUTYROSPERMUM PARKII (SHEA) BUTTER, ARGANIA SPINOSA KERNEL OIL, OENOTHERA BIENNIS (EVENING PRIMROSE) OIL, OLEA EUROPAEA (OLIVE) FRUIT OIL, MANGIFERA INDICA (MANGO) FRUIT EXTRACT #OR202 Tangerine Dance : WATER, DIISOSTEARYL MALATE, BIS-DIGLYCERYL POLYACYLADIPATE-2, DIPHENYL DIMETHICONE, TRIDECYL TRIMELLITATE, OCTYLDODECANOL, DIPROPYLENE GLYCOL, HYDROGENATED POLYISOBUTENE, ACRYLATES COPOLYMER, DIGLYCERIN, CETYL PEG/PPG-10/1 DIMETHICONE, BIS-BEHENYL/ISOSTEARYL/PHYTOSTERYL DIMER DILINOLEYL DIMER DILINOLEATE, POLYSORBATE 60, PENTYLENE GLYCOL, CETEARETH-20, HYDROXYETHYL ACRYLATE/SODIUM ACRYLOYLDIMETHYL TAURATE COPOLYMER, YELLOW 6 (CI 15985), SQUALANE, PHENOXYETHANOL, ALCOHOL, FRAGRANCE, RED 28 (CI 45410), POLYGLYCERIN-3, ETHYLHEXYLGLYCERIN, RED 33 (CI 17200), GLYCERIN, SORBITAN ISOSTEARATE, SODIUM DEHYDROACETATE, BUTETH-3, SODIUM BENZOTRIAZOLYL BUTYLPHENOL SULFONATE, TRIS(TETRAMETHYLHYDROXYPIPERIDINOL) CITRATE, CAPRYLIC/CAPRIC TRIGLYCERIDE, BUTYLENE GLYCOL, SIMMONDSIA CHINENSIS (JOJOBA) SEED OIL, PRUNUS AMYGDALUS DULCIS (SWEET ALMOND) OIL, CAMELLIA JAPONICA SEED OIL, PERSEA GRATISSIMA (AVOCADO) OIL, COCOS NUCIFERA (COCONUT) OIL, TRIBUTYL CITRATE, ROSE EXTRACT, PRUNUS PERSICA (PEACH) FRUIT EXTRACT, PRUNUS SERRULATA FLOWER EXTRACT, PAEONIA LACTIFLORA BARK/SAP EXTRACT, HIBISCUS SABDARIFFA FLOWER EXTRACT, ROSA CANINA FRUIT EXTRACT, PRUNUS ARMENIACA (APRICOT) KERNEL OIL, BUTYROSPERMUM PARKII (SHEA) BUTTER, ARGANIA SPINOSA KERNEL OIL, OENOTHERA BIENNIS (EVENING PRIMROSE) OIL, OLEA EUROPAEA (OLIVE) FRUIT OIL, MANGIFERA INDICA (MANGO) FRUIT EXTRACT #OR203 Vintage Carrot : WATER, DIISOSTEARYL MALATE, BIS-DIGLYCERYL POLYACYLADIPATE-2, DIPHENYL DIMETHICONE, TRIDECYL TRIMELLITATE, OCTYLDODECANOL, DIPROPYLENE GLYCOL, HYDROGENATED POLYISOBUTENE, ACRYLATES COPOLYMER, DIGLYCERIN, CETYL PEG/PPG-10/1 DIMETHICONE, BIS-BEHENYL/ISOSTEARYL/PHYTOSTERYL DIMER DILINOLEYL DIMER DILINOLEATE, POLYSORBATE 60, PENTYLENE GLYCOL, CETEARETH-20, HYDROXYETHYL ACRYLATE/SODIUM ACRYLOYLDIMETHYL TAURATE COPOLYMER, SQUALANE, PHENOXYETHANOL, GLYCERIN, TITANIUM DIOXIDE (CI 77891), ALCOHOL, YELLOW 6 (CI 15985), FRAGRANCE, POLYGLYCERIN-3, ETHYLHEXYLGLYCERIN, RED 28 (CI 45410), SORBITAN ISOSTEARATE, SODIUM DEHYDROACETATE, RED 33 (CI 17200), BUTETH-3, SODIUM BENZOTRIAZOLYL BUTYLPHENOL SULFONATE, TRIS(TETRAMETHYLHYDROXYPIPERIDINOL) CITRATE, BLUE 1 (CI 42090), CAPRYLIC/CAPRIC TRIGLYCERIDE, BUTYLENE GLYCOL, SIMMONDSIA CHINENSIS (JOJOBA) SEED OIL, PRUNUS AMYGDALUS DULCIS (SWEET ALMOND) OIL, CAMELLIA JAPONICA SEED OIL, PERSEA GRATISSIMA (AVOCADO) OIL, COCOS NUCIFERA (COCONUT) OIL, TRIBUTYL CITRATE, ROSE EXTRACT, PRUNUS PERSICA (PEACH) FRUIT EXTRACT, PRUNUS SERRULATA FLOWER EXTRACT, PAEONIA LACTIFLORA BARK/SAP EXTRACT, HIBISCUS SABDARIFFA FLOWER EXTRACT, ROSA CANINA FRUIT EXTRACT, PRUNUS ARMENIACA (APRICOT) KERNEL OIL, BUTYROSPERMUM PARKII (SHEA) BUTTER, ARGANIA SPINOSA KERNEL OIL, OENOTHERA BIENNIS (EVENING PRIMROSE) OIL, OLEA EUROPAEA (OLIVE) FRUIT OIL, MANGIFERA INDICA (MANGO) FRUIT EXTRACT #RD303 Soul Catcher : WATER, DIISOSTEARYL MALATE, BIS-DIGLYCERYL POLYACYLADIPATE-2, DIPHENYL DIMETHICONE, TRIDECYL TRIMELLITATE, OCTYLDODECANOL, DIPROPYLENE GLYCOL, HYDROGENATED POLYISOBUTENE, ACRYLATES COPOLYMER, DIGLYCERIN, CETYL PEG/PPG-10/1 DIMETHICONE, BIS-BEHENYL/ISOSTEARYL/PHYTOSTERYL DIMER DILINOLEYL DIMER DILINOLEATE, POLYSORBATE 60, PENTYLENE GLYCOL, CETEARETH-20, HYDROXYETHYL ACRYLATE/SODIUM ACRYLOYLDIMETHYL TAURATE COPOLYMER, SQUALANE, RED 28 (CI 45410), YELLOW 6 (CI 15985), PHENOXYETHANOL, ALCOHOL, FRAGRANCE, POLYGLYCERIN-3, ETHYLHEXYLGLYCERIN, RED 33 (CI 17200), GLYCERIN, SORBITAN ISOSTEARATE, SODIUM DEHYDROACETATE, BUTETH-3, SODIUM BENZOTRIAZOLYL BUTYLPHENOL SULFONATE, BLUE 1 (CI 42090), TRIS(TETRAMETHYLHYDROXYPIPERIDINOL) CITRATE, CAPRYLIC/CAPRIC TRIGLYCERIDE, BUTYLENE GLYCOL, SIMMONDSIA CHINENSIS (JOJOBA) SEED OIL, PRUNUS AMYGDALUS DULCIS (SWEET ALMOND) OIL, CAMELLIA JAPONICA SEED OIL, PERSEA GRATISSIMA (AVOCADO) OIL, COCOS NUCIFERA (COCONUT) OIL, TRIBUTYL CITRATE, ROSE EXTRACT, PRUNUS PERSICA (PEACH) FRUIT EXTRACT, PRUNUS SERRULATA FLOWER EXTRACT, PAEONIA LACTIFLORA BARK/SAP EXTRACT, HIBISCUS SABDARIFFA FLOWER EXTRACT, ROSA CANINA FRUIT EXTRACT, PRUNUS ARMENIACA (APRICOT) KERNEL OIL, BUTYROSPERMUM PARKII (SHEA) BUTTER, ARGANIA SPINOSA KERNEL OIL, OENOTHERA BIENNIS (EVENING PRIMROSE) OIL, OLEA EUROPAEA (OLIVE) FRUIT OIL, MANGIFERA INDICA (MANGO) FRUIT EXTRACT
Related products