Lemongrass Volume Care Shampoo
Natural volume with refreshed and clean scalp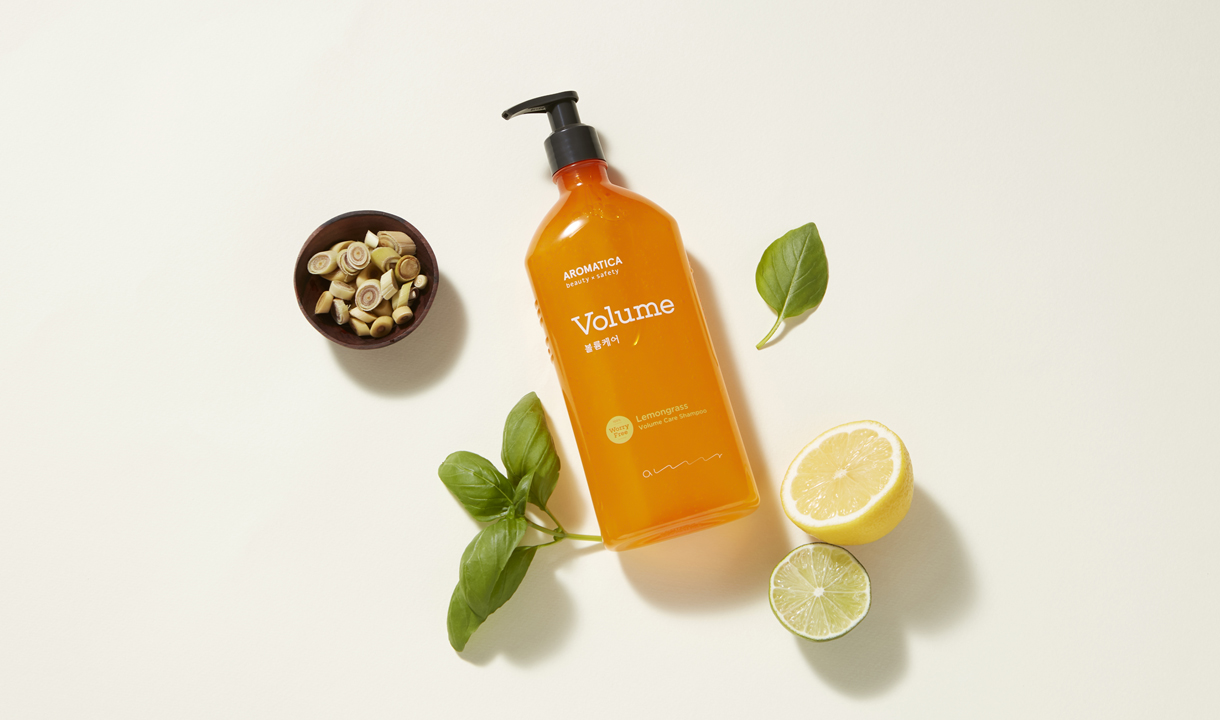 Lemongrass Volume Care Shampoo gives
the healthy hair volume while removing contaminants
and sebum from the scalp and hair.
It can be used as a refreshing lemon scent body wash
NO worries of harmful ingredients! It is a natural shampoo that contains only healthy cleansing ingredients.
It is safe to use it as a body wash too! A refreshing sense of use and the smell of fresh lemon make your morning time feel energized.
AROMATICA hair line is silicon-free.
You can get excellent moisturizing and cleansing benefits from plant-derived conditioning ingredients and vegetable oils.
Useful tips for healthy scalp and hair