Stronger hair with each use!
Healthy softness for thin and weak hair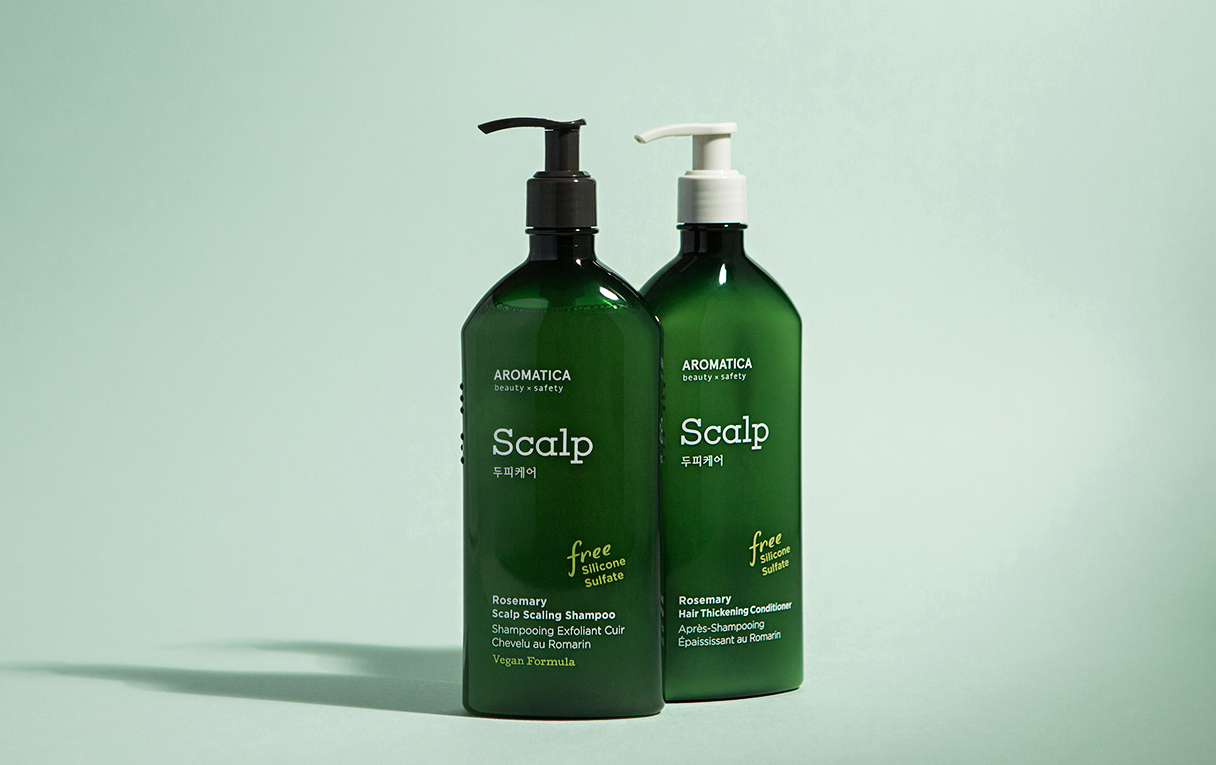 #SiliconFree #Rosemary #FundamentalCare #HairStrengthening 
Rosemary essential oil, biotin and panthenol have been added to the conditioner's silicon-free formula, which relieves pressure on the scalp and hair, to restore the hair's natural elasticity and softness.
No more heavy coating, a silicone-free conditioner for light scalp and hair!
A majority of the conditioners that are sold on the market are silicon oil-based and contain dimethicone or Cyclopentasiloxane, which temporarily leave a smooth coating on the hair. Once the silicon oil covers the scalp, it either prevents the scalp from breathing and blocks the nutrient supply necessary for hair growth or sticks onto the hair and flattens it out. The Rosemary Hair Thickening Conditioner avoids covering the scalp with a heavy silicone oil layer and can be used safely even when in coming into contact with the scalp. It helps supply nutrients to each strand while providing fundamental care for smooth and healthy hair. Do not neglect the health of scalp and hair anymore, begin taking care now with this silicon-free conditioner!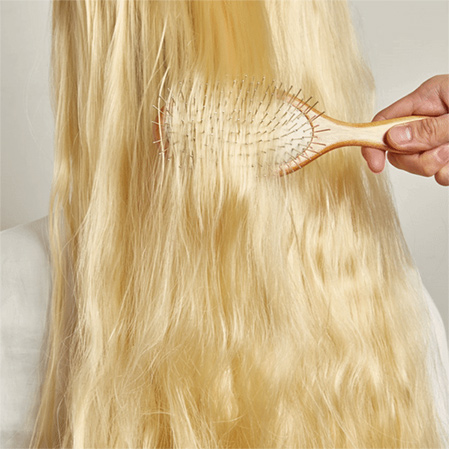 92% nature-derived ingredients! Botanical energy that awakens fatigued scalp and hair!
Rosemary Hair Thickening Conditioner, which is made of 92% naturally-derived ingredients, adds energy and vitality to fatigued scalp and hair with botanical energy obtained in nature. Also contains rosemary leaf extract that derived using the decoction extraction method in place of purified water to deliver the active ingredients of rosemary leaf, which help with root care, permeating deep into the scalp and hair!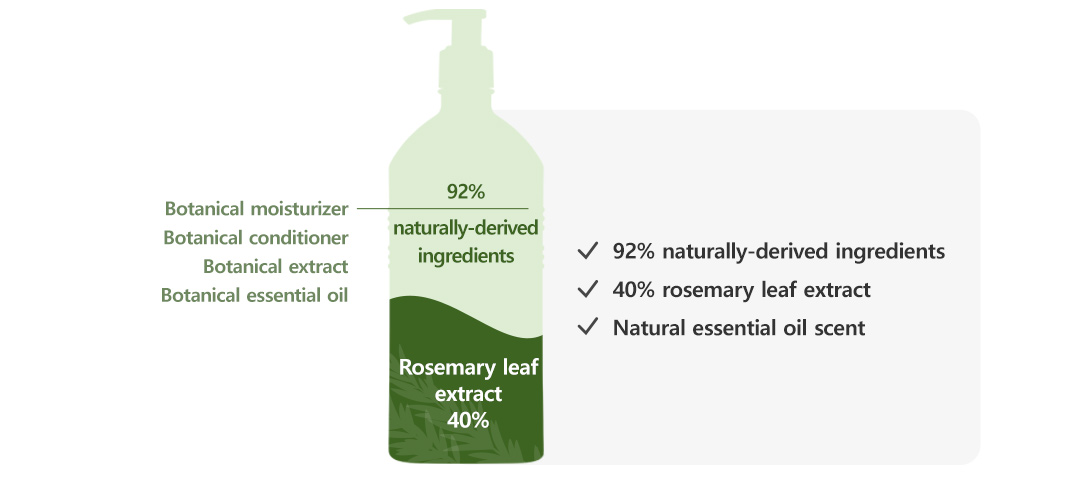 Everyday use and healthier hair! Replenish dry hair after shampooing with moisture & nutrients
Panthenol, which is also called provitamin B5, calms frizzy hair by moisturizing dry and rough cuticles with its rich moisture. Biotin, also known as vitamin B7, is a nutrient that constitutes the hair and also strengthens the roots. Experience moisturized, resilient hair with derma ingredients that have been specialized for hair care!
Panthenol (provitamin B5) 
Moisture protective layer that covers 
the surface of roughened hair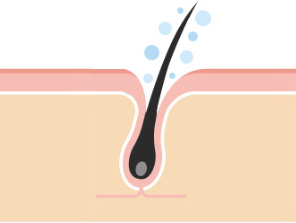 Biotin (vitamin B7) 
Healthy hair care from the roots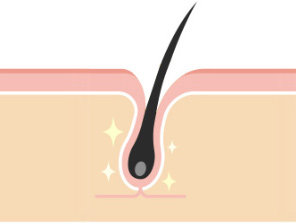 Aromatherapeutic essential formula™ purifies the scalp
Healthy hair starts with a healthy scalp. The alpha-pinene and verbenone in rosemary cleanse the scalp and the linalyl acetate in lavender oil makes the scalp feel comfortable to stably supply necessary nutrients to the hair.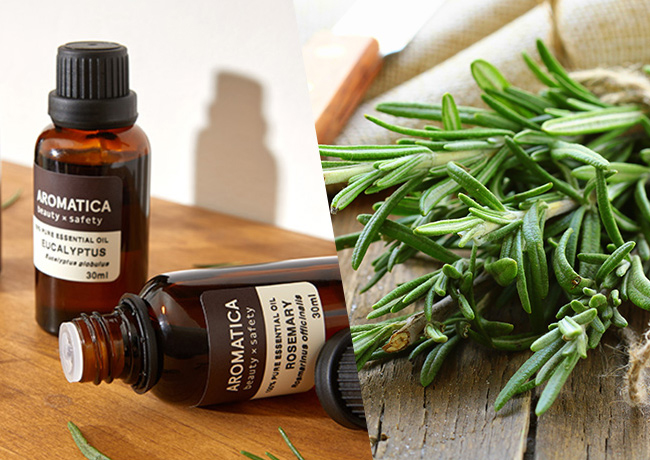 Scalp enhancing formula™ revitalizes and invigorates the roots
We have steeped rosemary, pine needles, ginger, bhringraj, basil, coriander and oregano through decoction extraction, an extraction method that minimizes physical damage and delivers the active ingredients extracted from plants straight into the scalp and hair for optimized nutrient care.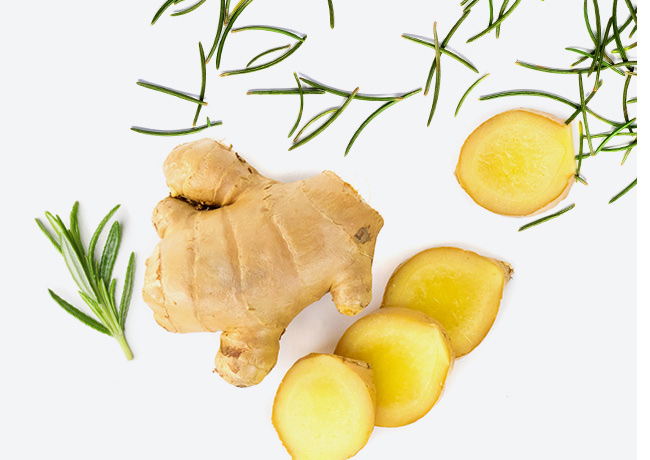 Natural oils blend strengthens the cuticles
If the moisture/oil balance of the hair is imbalanced, the hair loses its elasticity and often becomes very brittle. The rich fatty acids in Babassu and Moringa oil form a natural coating layer on frizzy and dry hair to lock in moisture so that it cannot evaporate, leaving your hair resilient and feeling smooth.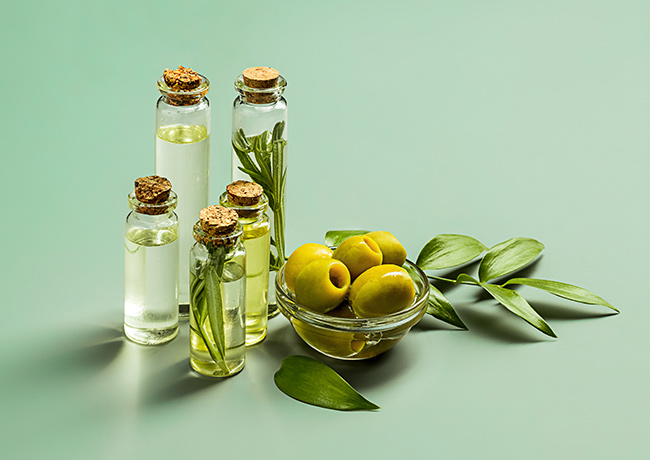 Who needs Rosemary Hair Thickening Conditioner?
If you need a smooth, nutrient coating immediately after shampooing
If you need a conditioner that can be applied on the scalp
If you don't want heavy conditioners with a stuffy feeling
If you need simultaneous scalp, root, and hair care
If suffering from tangled, thinning hair
If struggling with dry, static-prone hair
If you style your hair with hair dye, perms, or irons
Texture
The conditioner has a white and soft, cream-type texture. The silicon-free formula doesn't cover the scalp and leaves the scalp and hair feeling refreshed and smooth without any clumping or heavy discomfort.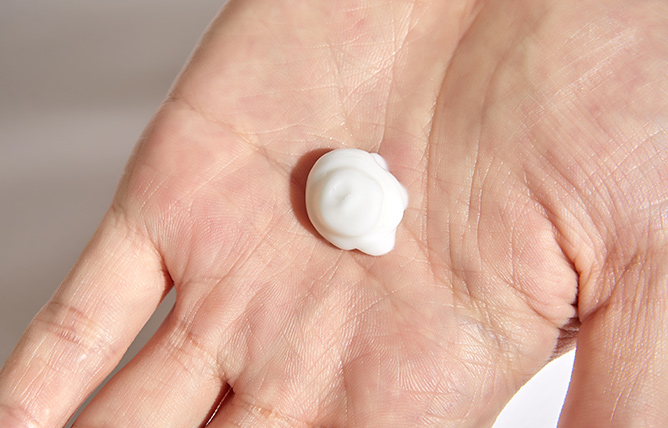 Rosemary Scalp & Root Strengthening Routine  #ScalpScaling #RootNutrients